In this weekend I have uploaded two new models to the Warehouse, located both on the Unter den Linden boulevard in Mitte.
Lets start with the
Alte Kommandantur
.
The Kommandantenhaus was originally a baroque residential building dating back from 1653, designed by architect Johann Gregor Memhardt. It was enlarged first in 1795-99 to serve as the residence of the Berlin garrison commandant.
At some point in the late 19th century, the Alte Kommandantur lost its old roofing, and a third level was added.
As happened with other historical buildings in Berlin, the Kommandantenhaus was heavily damaged by the Allied "strategic" bombing campaign. The Communist would demolish the remains of the building to make room for the Ministry of Foreign Affairs (they demolished the Bauakademie for that purpose as well).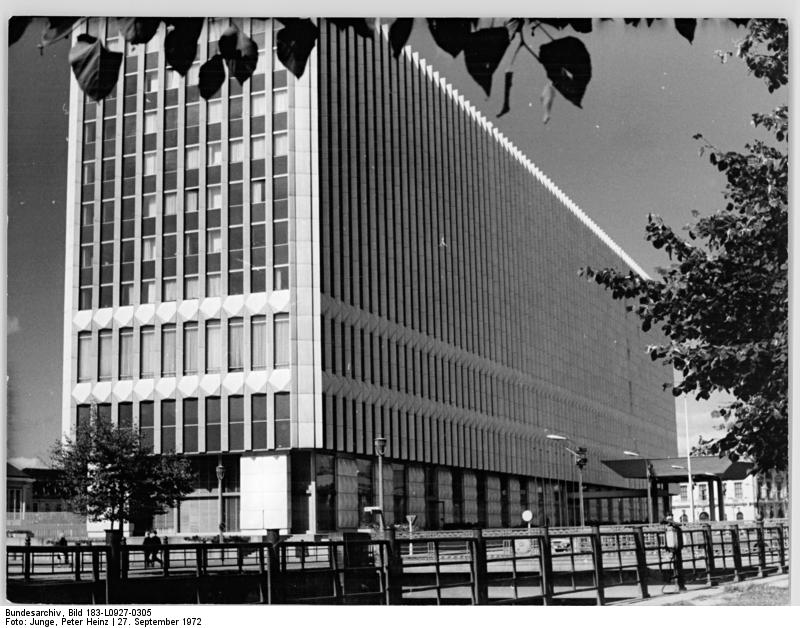 The Ministry was demolished in 1995, and the Kommandantur was rebuilt between 1999 and 2003 to serve as Bertelsmann Berlin Headquarters.
And now, the
Neue Wache
.
The Royal New Guardhouse of Berlin was built by architect Schinkel following the wish of Friedrich Wilhelm III, King of Prussia, for a new guardhouse for the nearby
Kronprinzenpalais
. The Neue Wache would also serve as a war memorial, since the pediment sculpture was a representation of Nike, the Greek goddess of victory, deciding a battle in the
Befreiungskriege
(German Wars of Liberation from the French Empire).
After the German Revolution of 1918, the Neue Wache ceased to serve as a guardhouse. In 1931, architect Tessenow converted the building into a Memorial to the Fallen in War, and added the oculus to the ceiling. The building was damaged during WW2; after restoration, it served again as a guardhouse for the East German Volkspolizei/Nationale Volksarmee, and as a
Memorial to the Victims of Fascism and Militarism
(by this last word, they probably refered to Imperial Germany - interesting enough that the NVA held some massive parades in Unter den Linden).
Just a changing-the-guard ceremony in front of the Neue Wache, 1989
In 1995, after German Reunification, the Neue Wache was rededicated as the Central Memorial for the Victims of War and Tyranny.